Nothing of him that doth fade ...
3D Ceramic Print Sculpture + Mixed Reality AR installation (with
/p
), 2019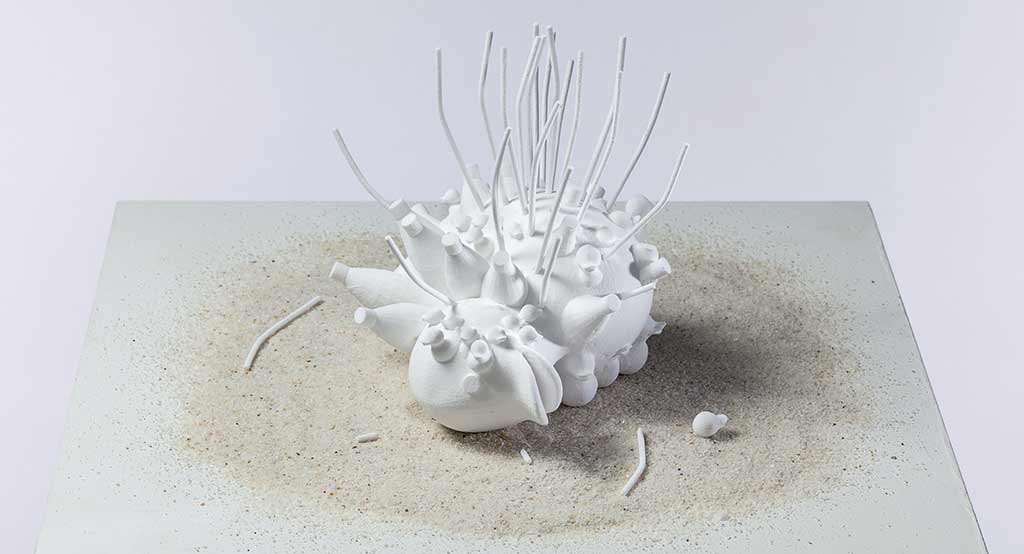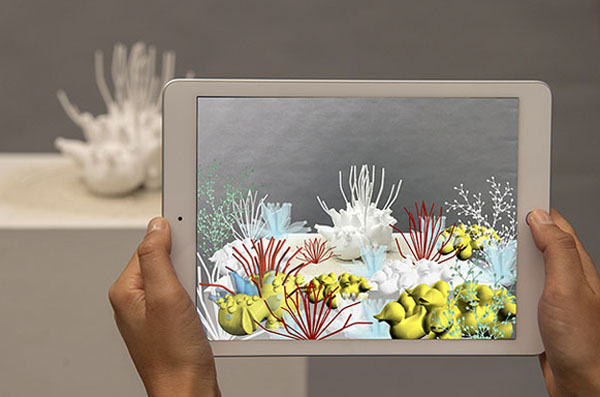 Full fathom five thy father lies;
Of his bones are coral made;
Those are pearls that were his eyes;
Nothing of him that doth fade,
But doth suffer a sea-change
Into something rich and strange.

"Ariel's Song," Scene ii Act I "The Tempest," by William Shakespeare
In the display of the iPad you see you are surrounded by a colorful coral reef - made of (virtual) plastic waste. The longer you view them, the more they bleach ... The small, pure white ceramic sculpture is a memento mori, a coral that bleached and in dying fell out of the virtual ocean into our "real" world.
Nothing of him that doth fade ...
3D printed ceramic sculpture and custom AR app were auctioned on 23 November 2019 at the
PIN. Friends of the Pinakothek fundraising gala
for the
Pinakothek der Moderne
and
Museum Brandhorst
in Munich.
Privacy policy:
This website follows the German Datenschutzerklärung (data privacy policy) of its hosting website
www.mission-base.com
.
© Tamiko Thiel and /p, 2019